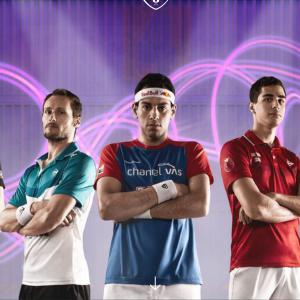 Breaking News


---
A world-class draw, featuring eight of the world's top 10 players will line up at Zurich's Halle 622 lead by World Champion and current World No. 1

Mohamed ElShorbagyfollowed by

Ali Farag,

Tarek Momen,

Simon Rösner

and

Karim Abdel Gawad concluding the World's top 5.
Das Draw
---
First round action (26 March 2019) will be played in Uster and fixtures from the second round onwards (27-31 March 2019) at Halle 622 in Zurich-Oerlikon. For more information, please visit our homepage or click here:
Tickets
---
Don't miss out on the last few available tickets to see this star studded event up close and personal.
Steve Buchli
Grasshopper Cup 2019 / Presindent organising committee